So this COVID-19 pandemic is making bakers* out of many people across the globe and trying to source the elusive bag of flour and other not-so-usually in demand ingredients presents something of a challenge in these extraordinary times.
Needless to say I hopped onto a bag of self-raising the other day as soon as I clapped eyes on it in my local supermarket. I felt joy, albeit for about 20 seconds. I ran out of flour a week or so prior and was pretty pleased with myself. All of this banana bread making the rounds had me chomping at the bit to basically get on the bandwagon and show off a bit .
I'm not the best baker in the world but I'm pretty handy. I bake quite a lot of the same thing like flat breads made using flour, greek yoghurt and a drop of oil, super-moist chocolate brownies that are seriously delicious, especially if you nail the cooking and standing time under a damp tea towel. They're hard not to eat. I make fantastic pancakes, seriously fluffy, again using greek-style yoghurt, recipe here. Modesty isn't my strongest point TBH when it comes to cooking or baking. I just like it, I know I'm good and it's therapy. And the opportunity to make people smile and connect through food and friendship is one of the reasons why I decided to startup another company, Tabero, operating within a two-sided marketplace in the food, dining space.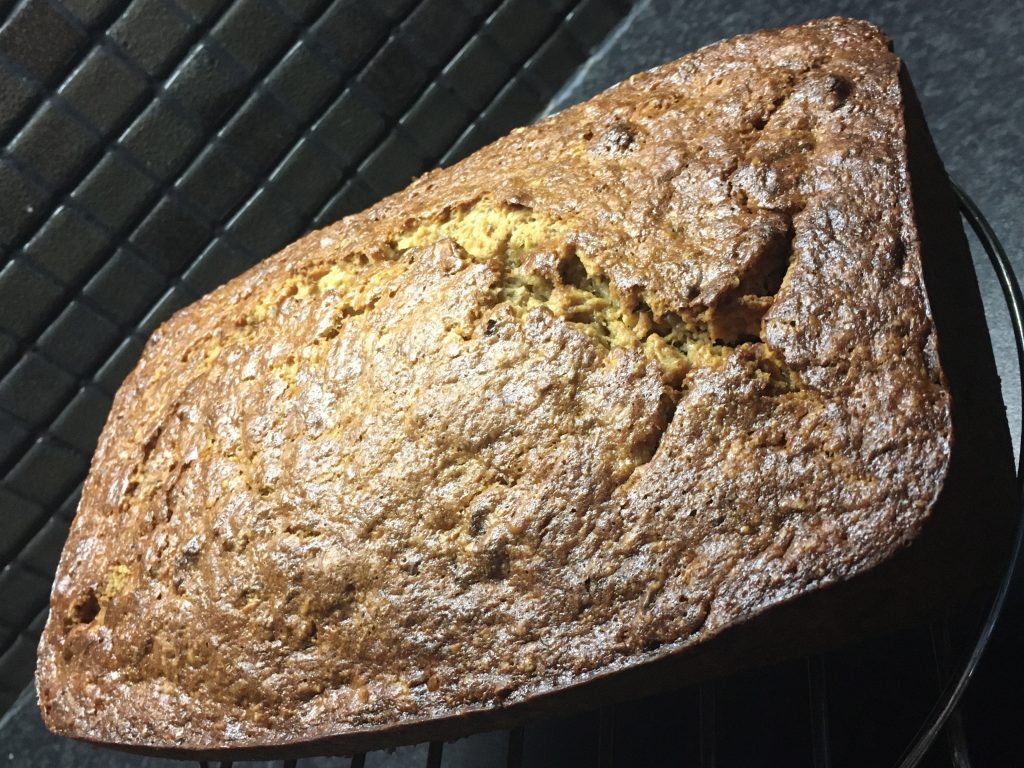 *To be fair, when I say that the COVID-19 pandemic is making 'bakers' out of many people, it doesn't mean we're particularly good or baking great cakes. Who cares? Doubt if anybody gives a fuck to be honest. Technically they're baking which is great because they're making something special to share with others and that's key. He is mine below, it's a good protein-based recipe too. It isn't the sweetest banana bread you'll taste but it is great for sharing. Enjoy!
Bandwagon banana bread recipe.
475 g bananas (approx)
175 g self-raising flour
75 g almond flour
2 eggs
100 g butter, softened (if using salted butter, lose the pinch of salt below)
150 g soft brown sugar (darker sugar gives a delicious chewy edge)
50 g of plain Greek style yoghurt
1 pinch salt
1 level tsp baking powder
1 tsp vanilla extract (optional)
75 g chopped toasted mixed nuts (optional) but recommended
Step-by-step.
Preheat the oven to 170C/150C fan/gas 3. Oil/line a 13 x 23cm loaf tin with parchment paper. No need for the paper if using a silicone tin. You can toast the nuts at this stage. The natural oils will come out and help with flavour. Throw them in for bout 10-12 mins.
Sift the flour, salt and baking powder into a large bowl. Add the sugar and butter then using your fingertips, rub it in until the mixture resembles coarse breadcrumbs.
Whisk the eggs, yoghurt and vanilla extract if using in another bowl. Add the bananas and mash very well. A fork works best, more control. Stir in the chopped nuts if using (they give great texture and flavour). Pour the banana mixture into the dry ingredients. Bring all the ingredients together with a wooden spoon or spatula but try not to over mix, then pour into the prepared loaf tin. Bake in the oven for 1 – 1 ¼ hours or until a skewer inserted into the middle comes out clean. Sometimes I've had to put back into the oven for 10-15 mins, even after I sliced it. The yoghurt may require it, depending on your oven.
Great toasted for breakfast or a snack with lots of butter, peanut butter, cashew butter, honey etc. Exactly what I'm about to do right now as I finish off this post.